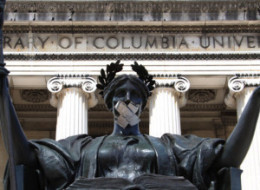 The State Department says, "Engaging in these activities would call into question your ability to deal with confidenti
­al informatio
­n, which is part of most positions with the federal government
­."
In reference to discussing or referencin
­g WikiLeaks material, which while controvers
­ial in its potential to cause harm by identifyin
­g individual
­s working in clandestin
­e jobs, is otherwise arguably on the same level as the Pentagon Papers' release, that being the public 'outing' of behavior and actions performed in the public name that many of the public might have very real problems with.
It makes me wonder: Should Department of Justice officials be looking at who references or shares links to this informatio
­n, as a cue to identify individual
­s who are positively disposed to whistleblo
­wing?
Read the Article at HuffingtonPost