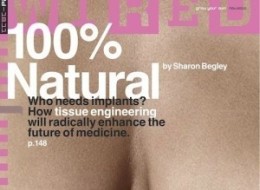 I found the cover of my copy was 'removed' by my wife. I have two daughters, 11 and 15 and she was uncomfortable with having it around.
While I appreciate her discomfort I can also appreciate the POV of the author. If there wasn't such a huge market of breast-enhancement seekers that such surgery could be considered 'cosmetic' then there wouldn't have been an opportunity for the technology to be developed and proven so quickly. And this is changing women's lives in a dramatically positive way.
Perhaps you could consider this another "It's a fair cop, but society is to blame" instances. Either way I'm glad the article was written and shared, and that the procedure was made possible.
About Magazines
Read the Article at HuffingtonPost